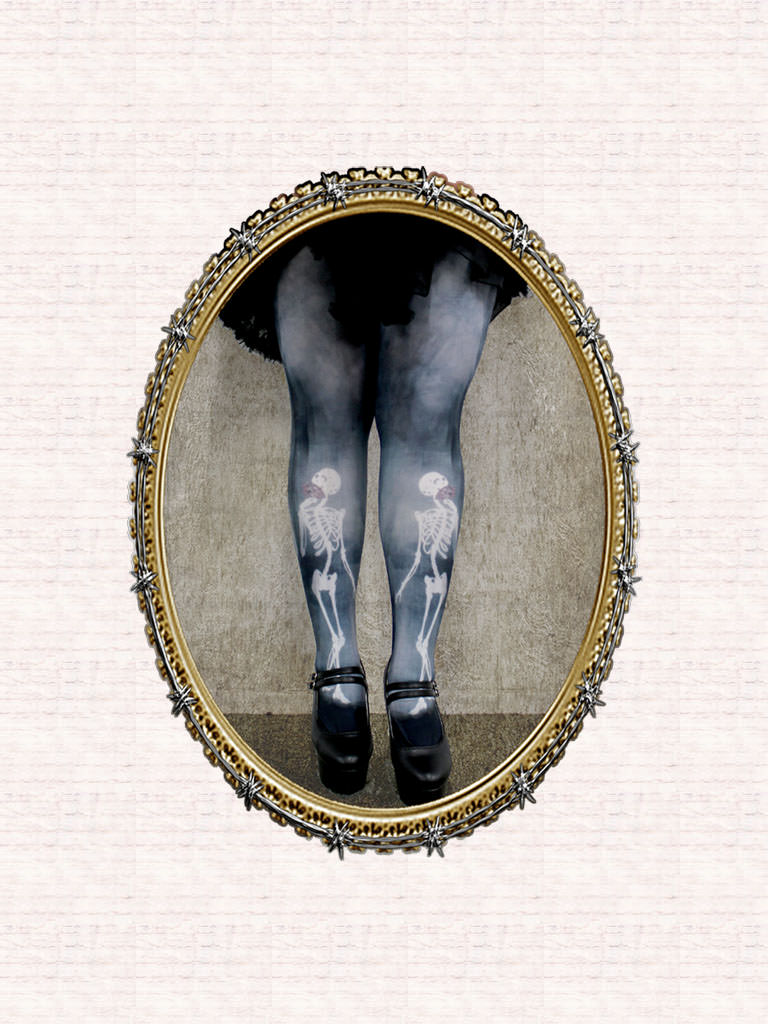 KOMACHI2266531DarkLolita
KOMACHI Dead Silence Tights
100% made in JAPAN
"I wear darkness; therefore I am"
This design evokes the elegance of Japanese women thanks to the classic pose of the skeletons.
【Size】FREE – Fits plus & Tall size*
Height: 160~180cm
Waist: 65~110cm Hip: 75~170cm
【Materials】 Polyester 92% Spandex 8%
* May fit also bigger sizes, but we do not guarantee the colors and the design will appear as from the sample image.
※ For a limited time, customers who purchase KOMACHI2266531DarkLolita tights from Chaotic Harmony Imports may receive a 5% off coupon for their next purchase for submission of a photo wearing the tights. To qualify, the tights MUST have been purchased from Chaotic Harmony Imports, and we must be granted permission to use on the product page. The photo can be taken wearing any coordination of the customer's choosing, as long as it is age appropriate. The tights must be visible and the photo must be approved by Chaotic Harmony Imports staff before the coupon will be granted. This offer is valid only on Chaotic Harmony Imports.For more information, please contact us.